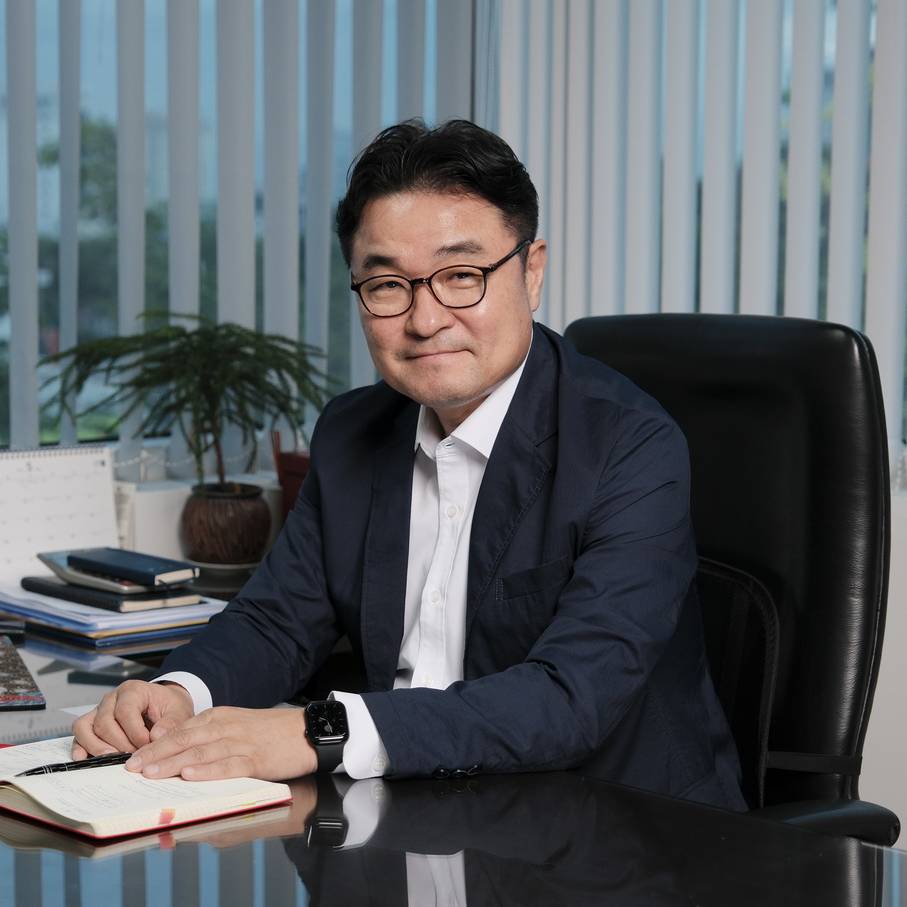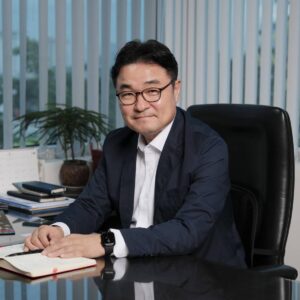 PARK HYUN BAE
Chief Executive Officer (CEO)
DEAR OUR
VALUED CUSTOMERS,

"First of all, I'd like to thank all of our loyal customers without whom it would have been impossible for KCTC Vietnam to become one of the leading corporations in the global logistics industry.

KCTC Vietnam was founded in 2008 with a focus on the container terminal business and soon we expanded our business to port stevedoring services, air, land, and sea transports and warehouse services, and heavy cargo services. Now, KCTC Vietnam has become one of the world's best third-party logistics to deliver the best possible logistical solutions to meet the needs of all customers through logistics innovation as we cope with the 4th Industrial Revolution.

Furthermore, until today, KCTC Vietnam has been striving to sustain its corporate social value in order to improve competitiveness and productivity to achieve consumer satisfaction beyond affection. Also, KCTC Vietnam has contributed to the enhancement of competitiveness of the national economy as well as creating jobs, nurturing ethical management, and expanding investment both nationally and internationally.

Once again, your encouragement and attention are much appreciated, and I promise that we will be with our customers with the best logistics service."
KCTC VIETNAM
KCTC Vietnam is a leading logistics company in Vietnam, offering a wide range of services such as customs clearance, road transportation, sea and air freight, warehousing, port operations, and project logistics consulting. With an experienced team and support from KCTC Korea, which has a rich history of operating in the logistics industry since 1973, we are committed to providing comprehensive, high-performance, and cost-optimized logistics solutions.
HISTORY TIMELINE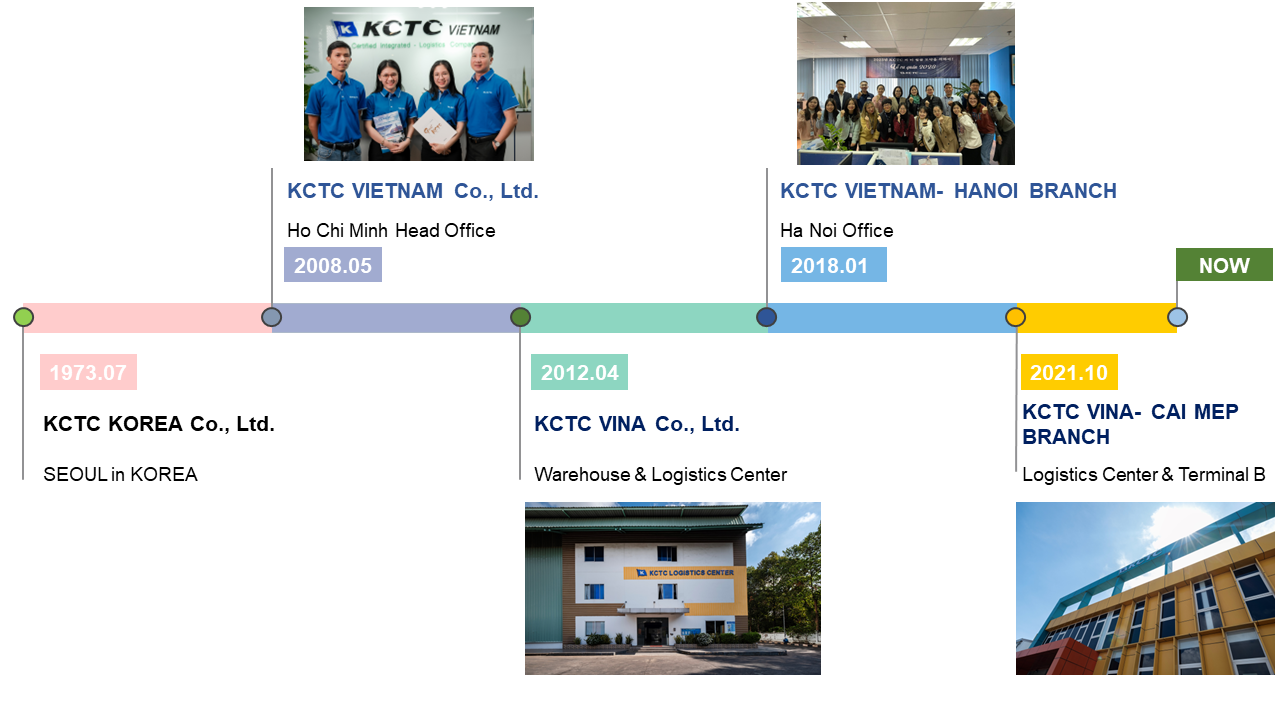 THE MISSION OF KCTC VIETNAM
KCTC always accompanies its customers in creating real value by providing reliable and sustainable transportation management and supply chain management services. This significantly contributes to the development and success of businesses while also helping to build a more sustainable economic and environmental system.

OUR PARTNERS